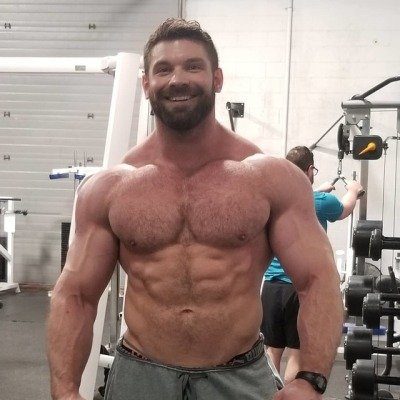 While the body naturally creates testosterone, it also starts to cut back on it as a person gets older. This can cause them to slow down, to not have as much energy, and to notice they aren't as strong as they used to be. Testosterone is the main hormone for men, and adding a quality supplement can help with working out and getting in better shape.
It isn't recommended for women because too much testosterone in their system can cause plenty of unwanted side effects. Women have their own main hormone, called estrogen, they rely on. To help with energy and burning fat, women have many other better alternatives than to go with a testosterone supplement.
What to Expect
The benefits for men with a testosterone supplement are worth looking into. This hormone is responsible for sexual elements, and it can boost sperm count. It can also increase libido for a male, and that is a perk many of them are excited about when they start to take such a product. Testosterone supplements can also boost energy, overall endurance, and provide strength. This can all be a vital role in your desire to burn fat and create muscle mass.
If you lack enough testosterone, you are going to be sluggish in the gym. You may have a great plan of action, but it will be very difficult to execute it. You aren't going to be able to maintain the workouts at that level day after day. The fatigue is going to be too much, but the additional testosterone allows you to get back to it each day and keep going forward.
For the best results, you should take the testosterone supplement at the same time every day. This is going to help with regulating the amount of it in the system. Typically, there will be higher points and lower points during the day of it in the body. Being able to regulate it means you can have energy all day long and not worry about falling short when you need it the most.
Types of Testosterone
Too often, the term testosterone is all encompassing. Yet there are two different types you should learn about. They are bound and free testosterone. With bound testosterone, it is going to be tied to the albumin proteins and this can prevent it from being used by the entire body. About 98% of testosterone is bound. Only 2% is free testosterone, yet the body gains the most value from it!
Why does this matter? When you take a quality testosterone supplement, it is free testosterone. This means you are increasing the amount in your system. At the same time, you are giving your body the overall value it can really use because that testosterone is free and can be used by the entire body.
Finding a Great Product
In order to obtain remarkable benefits, you need a testosterone supplement that is proven to work! There are plenty of fake products out there so don't be fooled. Don't assume a product is great due to the price of how it is marketed. Find out from other consumers what they have used and the outcome for them. The more details you have, the easier it is to narrow it down and really gain value from such a product. Here are a few that you may be interested in as they are known to work remarkably well!
Prime Male
One of the newest testosterone supplements offered is Prime Male. It is very powerful and it is recommended for males over the age of 30. It will help to increase the amount of testosterone in a short time period. It is also going to help with creating more strength and creating lean muscle mass. This can be a great product for those trying to reduce body fat. It is highly recommended by bodybuilders and athletes.
As a bonus, many males taking Prime Male report they are able to perform better sexually. They have higher libido and stamina. This can help them to enjoy a healthy sex life and even boost their confidence in that department. This product is one that is easy for the body to absorb and it doesn't create any side effects. The main ingredient found in it is the useful D-Aspartic Acid Calcium Chelate.
The daily recommended dose is 3,000 mg. The best way to use it is to take ¼ of the dose 4 times a day at regular intervals. It is a good idea to create a time schedule for it and set reminders so you don't forget. Each bottle of Prime Male has 120 capsules, enough for about 30 days. It also has a 90 day money back guarantee, so you have nothing to lose by trying it.
Test Freak
One of the extremely popular quality testosterone supplements offered is Test Freak. It is often stacked with various supplements to give a person the best outcome. The main ingredients in it are zinc, Vitamin B6, and magnesium. This supplement is taken once per day and it can also boost overall libido.
Test HD
The power difference users report when they take the testosterone supplement known as Test HD shouldn't be ignored! The ingredients including Shalajit and Boron, both scientifically proven to help with energy and strength. Most users find they feel additional energy and power after just a week of using it. This can be a wonderful way to introduce a challenging workout cycle a person plans to engage in.
Within three weeks of taking Test HD, the ATP blood concentration is going to increase. This means there is more oxygen in the body, and that allows the muscles to grow. It is best to take this supplement about 30 minutes before going to the gym. Each bottle has enough product for a month, and the daily dose is 2 capsules per day. It isn't recommended for use by anyone with diabetes.
TestoFuel
Many males rave about the boost they get when they take TestoFuel. It is one that many athletes and bodybuilders tell others about. The formula is patented but it is also promoted as a natural way to boost testosterone levels. It does have plenty of D-Aspartic Acid in it, allowing a person to gain muscle mass and to have more energy quickly.
TestoFuel is also widely used to help with cutting but still being able to maintain a good physical appearance. Many men find it boosts their mood too, and that is a perk they appreciate. It allows them to be happier, to reduce stress, and to stay focused. The recommended dose is 3,000 mg per day and each bottle has enough product for a month. It shouldn't be used by anyone with a vegan or vegetarian lifestyle.
True Grit
For those that need a quality testosterone product that is easy to digest, True Grit has a good track record. It can also create very powerful energy levels in just a few weeks. It is one of the best products out there offering a high level of free testosterone. Each bottle contains 120 tables, enough for a 30 day supply.
Ingredients to Look for
Always read the ingredients on natural testosterone supplements. They should contain ingredients that are proven to be good for you. They shouldn't contain any fillers. If you aren't sure what these natural ingredients do, it is a good idea to find out more about them. Here is a list of the best ones to think about. Finding a quality testosterone supplement with such ingredients is encouraged.
Fenugreek
This ancient herb has been around for centuries and used for medicinal purposes in various cultures. There have been clinical trials with it that prove it can substantially raise levels of testosterone. It is a great resource to burn body fast and to help with boosting energy levels.
Forskolin
This is an extract that comes from a root. In various cultures, it has been used for centuries for medicinal benefits and to burn fat. It contains enzymes that help to rev the metabolism so a person can burn more fat even when they are resting.
Ginger
The root known as Ginger has quite a few uses, and helping to boost testosterone levels is one of them. It also increases the amount of sperm a man will produce. Athletes and bodybuilders will tell you this ingredient can make a huge difference when it comes to the quality of such supplements.
Oats
The diet for athletes and bodybuilders need plenty of protein and fiber when they are working out. Oatmeal is a big part of that and the extract can also be a way to boost testosterone levels. Depending on the specific product, taking between 100 mg and 300 mg per day is recommended.
Tribulus Terrestris
An extremely common and popular testosterone booster is Tribulus Terrestris. Taking 6 mg per day for a period of two months can help with this process. It can help to boost sperm count and help create more endurance. Since this root is very bitter, taking it with some type of sweetener is going to make it more palatable.
Conclusion
It is possible to boost testosterone levels with a quality supplement. What you choose to take and how long you use it will influence the outcome. Make sure you are very selective with the product you use so that you can gain real value from it. Make sure you understand the dosing information and the timeframe to take it. Some products can cause side effects and you need to find out about them. Always read the label for a given product before you decide to use it.