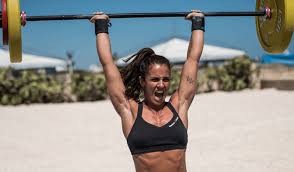 Getting stronger may be a serious goal you have in mind. In order to do so, you need a very rigorous diet and exercise plan. You have to consume food that is high in protein and low in sugar. Your food intake has to give you good carbs and avoid processed foods. Your workout has to push the limits, resulting in you lifting more and more. At the same time, the number of reps you lift at that higher weight has to increase along with it.
This is more than your body was created to be able to do. If you are serious about making it happen, you need the right stack of steroids to get that strength and to see those types of results. Otherwise, it isn't going to be practical or possible to get it done. You aren't going to get through a day of workouts, let alone weeks of them.
There are various competitions out there were athletes show their skills and their strength. They are competing for prizes, but also to proudly say they are among the strongest out there. This is an amazing feat, and it takes plenty of work to even get into such a competition. You may not be interested in going that route, but definitely want to use compounds that will help you be stronger overall.
Strength Cycle
With the right steroid products to help you get stronger, you are on the path to seeing those results in a short window of time. The cycle can be as short as 4 weeks in length or as long as 8 weeks. For beginners, going with a shorter timeframe is recommended. Intermediates can go up to 6 weeks and advanced users can go the full 8. It is important to have a formula ready to go for post cycle therapy. This is because the strength stack is going to suppress the natural production of your Testosterone.
Your stack to get such amazing results should include:
When you use these compounds along with your exercise routine and diet, you can see changes in the first couple of weeks. That will carry over and allow you to do significantly more in the latter weeks of the cycle than you could early on in it. You may not have exceptional strength right now, and you long for it. This doesn't mean it isn't achievable. Do all you can to tip the scales in your favor towards success.
Anavar
You can't do well with a strength stack if you leave out Anavar. It is highly anabolic and it will deliver both gains for strength and muscle mass. It increases the number of red blood cells, and that means more oxygen is carried throughout the body. As a result, you recover in less time, and the muscles grow during the recovery process.
Anavar allows your body to better synthetize the protein you consume with your diet. It also enables the body to retain more of the nitrogen it takes in. All of this allows you to grow your muscles and to get stronger with the greatest efficiency possible.
Dianabol
You will find Dianabol to be one of the ultimate steroids to use when you wish to get stronger. While it was the very first steroid introduced, it continues to be one that is highly respected due to the way it helps with strength. It is a true asset for those that lift weights, strive for bigger muscles, and push as hard as they can to get additional reps completed.
Testosterone
One of the powerhouse elements you can use to stack for your overall strength to improve is Testosterone. You already have some of it, but your body needs more to have the extra energy and to become stronger starting at the core. This synthetic version of Testosterone is going to blend in with the real thing and work the same way.
Trenbolone
Athletes and bodybuilders around the globe talk about how much muscle mass and strength they gained with the use of Trenbolone. It is definitely one of the foundation elements you need in the strength stack. Without it, you will be hard pressed to get your desired results. The use of it is up to 5 times more powerful than just Testosterone alone, so it really does make a difference!
Conclusion
When you want to get stronger, you need the right steroids in your stack. Combine them with proper diet and exercise and you will notice in just the first couple of weeks you are much stronger. That strength is going to continue to increase for the cycle duration, and you will be able to use that strength to lift more and complete additional reps.